AECO Companies Spend Months Training New Recruits. Can It Be Avoided?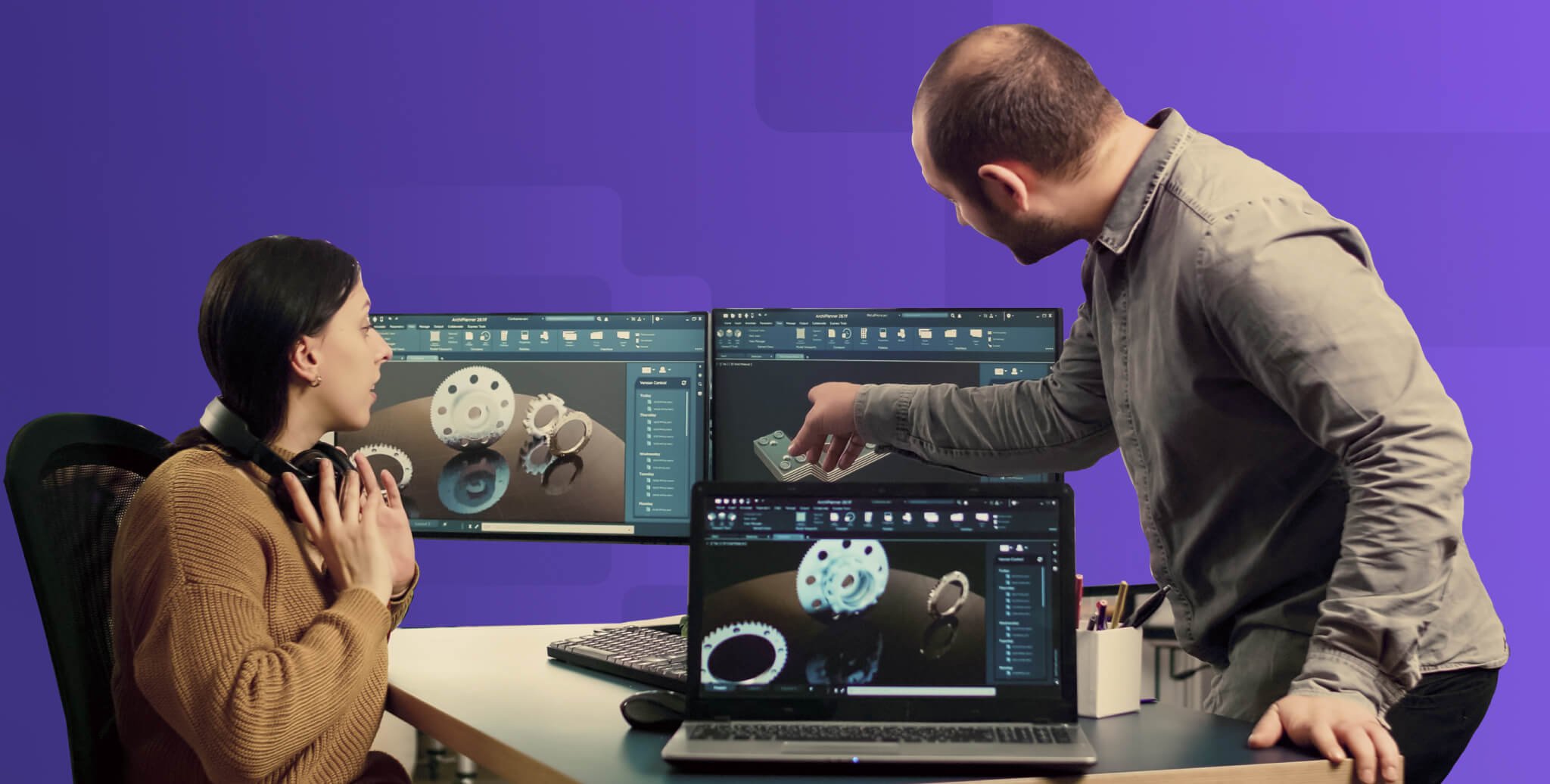 Skill gap in the AECO industry is a highly concerning issue. While the industry is undergoing rapid transformations with respect to adoption of new-age digital technologies, the upskilling of the AECO professionals at a similar rate is questionable. A recent report by Zweig Group suggests that a majority of AECO companies report that it takes an average of 30-60 days to hire an employee because of a lack of qualified candidates. Further, hiring for specially qualified roles takes about five months or more. The report highlights that the insufficiency of skilled talent is the biggest impediment to successfully hiring new talent in AECO companies.
Why Train New Recruits in the AECO Industry?
In the AECO sector where talent and creativity are the essence of the profession, a scarcity of skilled employees makes it difficult for the industry to progress as a whole. A study by McKinsey estimates that 87% of AECO companies are suffering skill gaps in their workforce. Such a lack of skilled candidates indicates the need for professional training. Equipping new recruits with on-field, practical, and actionable knowledge empowers them to eventually become valuable assets of the company.
What Causes the Skill Gap?
The curriculum of most AECO educational institutes across the globe is a significant factor that leads to the AECO industry skill gap. Colleges' course modules are often outdated and irrelevant thereby creating a wrong impression about industrial practices in the minds of budding professionals. The syllabus teaches conventional methods of visualization and construction while the profession is moving towards embracing powerful technologies such as BIM and Computational Design.
Although many colleges do conduct workshops, guest lectures, and industrial visits to showcase a glimpse of the profession, these initiatives provide a guarded view to the students. Even during academic internships, most AECO companies refrain from indulging students in pivotal roles because investing in their training would not fetch them any long term returns. Consequently, these young minds pass out college with no real-time insights about the market.
What's the Challenge for Companies?
While speaking of training new recruits, most employers toss the question of, "What if we invest in people and they don't stay?" The amount of monetary, intellectual, and emotional investment made by companies can go down the drain if employees choose to switch workspaces too soon. An industry which is already finding it difficult to hire new talent, continuing to keep skilled employees is becoming another pressing issue.
Especially in today's evolving corporate landscape where concepts such as the "Quiet Quitting Culture" and "The Great Resignation" are gaining prominence; employee retention has become a rare feat. Hence, most AECO companies get stuck in this cyclic loop of circumstances that urge them to invest in training new recruits and leaving their future in the company to fate.
Is Employee Training Avoidable?
According to PRNewswire, the AECO industry is growing at a rate of 10.7% CAGR and is expected to reach $15,842 million dollars by 2028. Going by the numbers, all that growth can't be achieved with a limited section of skilled professionals. AECO companies will require a bigger and highly trained workforce to realize their full potential. So, the aspect of employee training is unavoidable. A skilled workforce that is well-versed with new-age technologies will be faster and smarter in providing solutions.
Avoiding employee training will impact the health of the company culture. With sufficient upskilling opportunities, new recruits will feel more confident about the role they are expected to play in their company's growth. Professional training will equip new recruits with interpersonal and management skills which they otherwise wouldn't have learned in their academics.
What Can Companies Do About This?
But while training is essential for new recruits, there is no mandate for companies to take up the task themselves. AECO companies doing campus placements can mandate certain skills and qualifications for hiring so that the institute imparts relevant knowledge to students during the course. Further, AECO companies can hire skilled new recruits from platforms that teach new-age technology skills to architects and filter talent at the source. Additionally, hiring candidates who have already upskilled themselves showcases their determination toward professional success. These candidates can prove to be excellent drivers of growth and grow in ranks to take more responsibility.
Below is a note about how hiring trained candidates can help AECO companies grow exponentially.
Save Time, Money, and Effort
Training new recruits is an expensive affair in every way possible. Companies have to deploy key resources in the training segment so that the trainees understand the core values of the organization. A considerable amount of funds get diverted for the purpose of training which does not provide significant returns to the company. Therefore, hiring skilled professionals can help eliminate risks and save the company much time, money, and effort.
Workforce Retention
Untrained recruits have limited awareness of their skills and the organization that they are a part of which reflects in their output. Employees who are aware of the company's larger vision and their role in fulfilling it often stay around for a longer period of time. They are invested in the company and can become its brand ambassadors in the future. These employees seek a longer association with the company because they are confident about their skills and believe in the purpose of the organization.
Quality of Work
Hiring trained candidates assure speedy and good quality work. Since these recruits are equipped with the right knowledge and experience, they can perform their tasks with more efficiency. The productivity of employees will eventually impact the profitability of the company helping the industry to grow at large.
How Do Companies Find Already Trained Candidates?
Novatr is bridging the talent gap in the AECO industry by providing highly skilled BIM professionals at zero cost for helping companies save time, money, and resources on hiring. The platform primarily hosts cohort-based online courses that empower AECO professionals with the skills of the future. These professionals are trained by BIM industry experts, in line with the industry standards, and equipped with international project experience.
Head over to our Hire from Us page and discover your zero-cost gateway to hiring top BIM talent.
Subscribe to Novatr
Always stay up to date with what's new in AEC!
Get articles like these delivered to your inbox every two weeks.